47th German Centre Shanghai Movie Night
I Phone You
Thursday, 20 September 2018, Start at 7 pm
Ling, mid-20s, lives in Chongqing, China's largest city. There she meets Yu, a Chinese business traveller who lives in Berlin. He gave her an iPhone as a farewell present. She starts a tender relationship by phone. When Ling flies to Berlin to see Yu, another man, Marco, is waiting for her. He's Yu's German bodyguard. Tell him to make sure Ling gets back.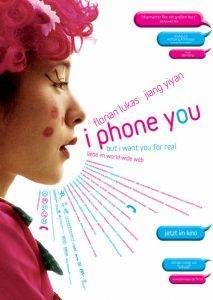 This movie has no subtitles
The first 50 guests …
… get a voucher for a snack and a drink of their choice. The vouchers are issued directly at the GC brasserie entrance.
The entrance to the GC Movie Night is free as always.